THE FUTURE OF STA. RITA HILLS IS HERE

I've been very anxious to share with you a new addition to our line-up of Pinot Noirs. Our debut bottling from the incredible Rancho La Viña Vineyard is ready for release. Only 90 cases were produced and the wine will be available only through our tasting room, wine club or the Ken Brown website.

Rancho La Viña is located at the far western edge on the south side of the Sta. Rita Hills appellation. It is an extremely low vigor site with brisk winds from the Pacific Ocean. I was astonished by the deep, dark color and fruit intensity when we harvested the first crop. The 2008 Rancho La Viña Pinot Noir is truly a taste of the future of Sta. Rita Hills!

Deborah and I are also delighted to offer our 2008 "A" Cuvée Syrah as a pre-release to our mailing list subscribers. This is the first Syrah we've made in several years and we hope you'll find it was worth the wait. To make it even easier for you to sample these new releases, we are offering penny shipping on orders of 3 bottles or more through March 17! Be sure to check out the details below.

Now would be a great time to join our Priority Wine Club if you're not already a member. We are planning our first-ever Wine Club member gathering on Friday, April 15 during Vintners' Festival Weekend. More details to follow. Hope to see you soon!

Cheers!

NEW RELEASES
This debut bottling from Rancho La Viña displays an extraordinarily deep garnet color and intense Pinot Noir fruit expression, a testament to the small berries of this low vigor site. Opulent aromas of wild blackberry and blueberry are accented by hints of truffle, black pepper and a characteristic minerality, the trademark of Pinot Noirs from the cooler end of Sta. Rita Hills. The flavors mirror the aromatics and are enveloped in a rich, round texture with nicely integrated tannins and a long, lingering finish. The wine will continue to grow in complexity with additional cellaring. Click here for more details or to order.
This wine combines warmer climate Syrah from Camatta Hills Vineyard in northern San Luis Obispo County (86%) with a touch of cool climate Syrah from Bien Nacido Vineyard in Santa Maria Valley (14%). Rich aromas of dark plum and ripe boysenberry are enhanced by hints of white and black pepper. The wine's lush mouthfeel fills the palate and is gracefully supported by a rich structure and well balanced thread of tannin. The wine's plush texture and layers of complexity will only be enhanced with additional time in the cellar. Click here for more details or to order.


For a limited time!
ONE CENT SHIPPING
A great opportunity to try our new releases and stock up on your
favorite Ken Brown wines.
Penny shipping is valid on orders of three bottles or more and
expires on March 17, 2011.
Wines will be shipped regular ground service via UPS (2nd Day Air or Express Shipping are not included). Penny shipping is not applicable for regular Wine Club shipments.

Click here to place your order
Or call Deborah at 805-688-4482
KEN BROWN OPEN HOUSE SCHEDULE
No appointment necessary!
February Open House
Saturday, February 19 and Sunday, February 20, 2011 from 11:00 am to 4:00 pm

March Open House/World of Pinot Noir Weekend
Friday, March 4 – Sunday, March 6, 2011 from 11:00 am to 4:00 pm

April Open House/Vintners' Festival Weekend
Friday, April 15 – Sunday, April 17, 2011 from 11:00 to 4:00

May Open House
Saturday, May 7 and Sunday, May 8 from 11:00 to 4:00 pm


OTHER EXCITING EVENTS
World of Pinot Noir - Pinot Noir by the Sea Grand Tasting
Saturday, March 5, 2011, 3:00 to 6:00 pm
at The Cliffs Resort in Shell Beach, CA

Family Winemakers of California San Diego Tasting
Sunday, March 13, 2011, 3:00 to 6:00 pm
at the Del Mar Fairgrounds, Del Mar, CA

Ken Brown Priority Wine Club Gathering
Friday, April 15, 2011
Avant Tapas and Wine, Buellton, CA
Our first ever event exclusively for Priority Wine Club members. Ken will be pouring wines, including new releases, to accompany a selection of gourmet tapas from Avant. Reservations will be required. More details coming soon.

Santa Barbara County Vintners' Festival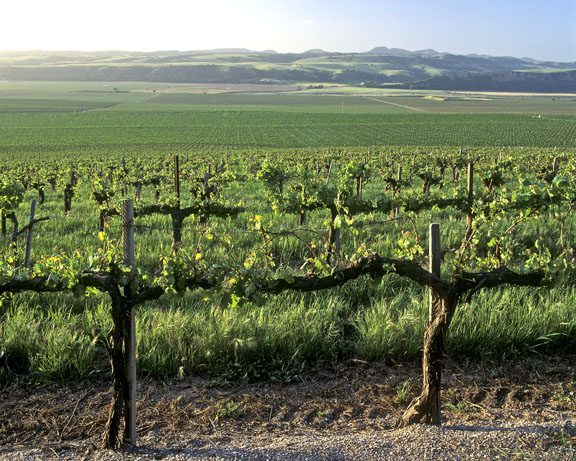 Saturday, April 16, 2011, 1:00 to 4:00 pm
at River Park in Lompoc, CA

Click here for a complete Ken Brown Wines event calendar.

LOW INVENTORIES IN OUR WINE LIBRARY
Are you a fan of the 2007 Cargasacchi Pinot Noir? Or perhaps the 2004 Bien Nacido Syrah or "A" Cuvee Syrah? Click here to check out our complete listing of Library Wines. They won't be around long.