Introducing two new wines from the 2018 vintage—must haves for the grilling season ahead, or maybe a small gathering around the outdoor fire pit!


NEW RELEASES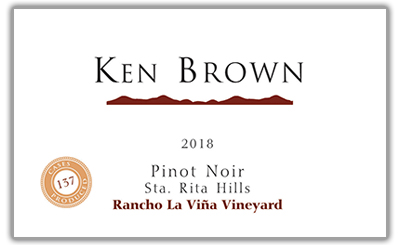 2018 RANCHO LA VIÑA VINEYARD PINOT NOIR
This remarkable vineyard is located at the far southwestern edge of the Sta. Rita Hills appellation where the vines are fully exposed to cool winds coming off the Pacific Ocean. The wine features a luxurious aromatic profile with pure fruit expression interwoven with layers of complexity. Aromas of dark cherry, ripe plum and leather are enhanced by hints of forest floor, smokiness and clove. Flavors of black cherry, cranberry and rhubarb give way to rich, chalky tannins accented by refreshing acidity and a long finish. Additional cellaring will add even more complexity to this wine, assuring excellent aging potential. More info.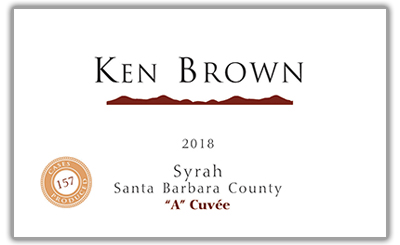 2018 A CUVÉE SYRAH
This luscious wine blends warmer climate Syrah from McGinley Vineyard in Happy Canyon with cooler climate Syrah from Watch Hill Vineyard in Alisos Canyon. The result is a superbly integrated and balanced wine. Rich, concentrated aromas of blueberry jam, ripe blackberry and black plum mingle with accents of chocolate, eucalyptus and cedar. Vibrant flavors of juicy blackberry and plum are highlighted by hints of violets and mint, which culminate in a lingering finish and touch of spice. The plush texture and complex profile will only be enhanced with additional time in the cellar. More info.

ENJOY AL FRESCO TASTING WITH US!

Our outdoor tasting venue is now open 4 days a week, Thursday through Sunday from 11:00 am to 4:00 pm. Per the Santa Barbara County Health Officer, reservations are required. Call 805-688-9400 or email john@kenbrownwines.com. Click here to plan your visit.

A FEW CABINS REMAIN FOR OUR RHÔNE RIVER CRUISE IN 2022

We had a great time with Fred Brander (Brander Vineyard) and Caryn Arrowood and Kyle Arrowood (Montemar Wines) at our Rhône Varietal Zoom Tasting a couple weeks ago! It was just a tune-up for the fun to come on the incredible Rhône River Cruise these three wineries are hosting next May 2022. Ken and Fred promised cruise guests some lively stories from Santa Barbara's early days and Caryn will share her inside scoop on exclusive experiences just for our group. Don't miss out! Contact Cruise Coordinator, John Clark at joclark@expediacruises.com or call 805-452-3061.