It's almost summer and time for Rosé! Plus check out our new 2019 Sta. Rita Hills Pinot Noir.

NEW RELEASES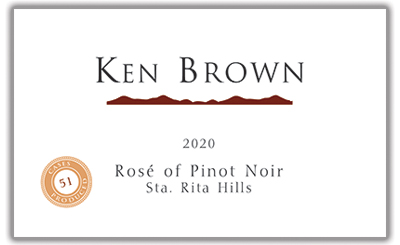 2020 ROSÉ OF PINOT NOIR
After a pre-release to our Wine Club, the 2020 Rosé of Pinot Noir is now available! This year's edition is comprised of 100% Pinot Noir from four outstanding Sta. Rita Hills vineyards: Peake Ranch, Rio Vista, Sanford & Benedict and Rancho La Viña. Crisp and refreshing, this wine features aromas of peaches and cream, wild strawberry and Gala apple with accents of honeydew melon and seashell. The aromatics are echoed in the flavors with notes of apricot, orange zest and a touch of creaminess. The luscious fruit flavors are enhanced by the wine's lively acidity and a crisp, delicious finish. Only 51 cases produced. Purchase early as this wine sells out in a few weeks. More info.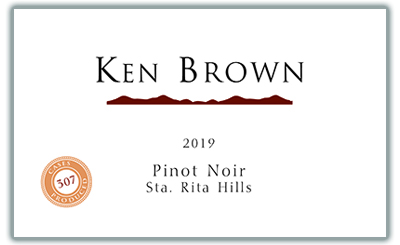 2019 STA. RITA HILLS PINOT NOIR
This wine is a beautiful overview of the Sta. Rita Hills, combining Pinot Noir from across the temperature zones of the appellation: 32% Rio Vista, 32% John Sebastiano, 16% Rancho La Viña, 12% Radian, 8% Sanford & Benedict. Aromas of black cherry and raspberry are highlighted by notes of white pepper, forest floor and cedar. On the palate, hints of black raspberry, blackberry jam, vanilla bean and baking spices give way to a velvety mid-palate and prolonged finish. Soft, chalky tannins and a balanced acid profile make this wine ready to drink now, though it will continue to develop with additional time in the cellar. Only 307 cases made. More info.

MAKE YOUR RESERVATION TO VISIT OUR TASTING ROOM!

Our tasting room is open indoors Thursday through Sunday from 11:00 am to 4:00 pm. Reservations are required by calling 805-688-9400 or email john@kenbrownwines.com. Click here to plan your visit.

2022 RHÔNE RIVER CRUISE UPDATE
Only 5 cabins remain for our Rhône River Cruise co-hosted by Ken Brown Wines, Brander Vineyard and Montemar Wines slated for May 8-15, 2022! Contact Cruise Coordinator, John Clark at joclark@expediacruises.com or call 805-452-3061.