2017 ENVISION PINOT NOIR
Envision gives life to the special sense of place that is the Sta. Rita Hills by bringing together the vineyards that best reflect this marine-swept appellation. Ken curates the best lots into an exceptional blend—44% Rita's Crown, 22% Radian, 22% Rio Vista and 12% Sanford & Benedict. The wine is brimming with intensity and poise with vivid aromas of cherry, red raspberry and baked plum highlighted by notes of white pepper, cedar and a touch of allspice. On the palate, hints of black cherry, wild strawberry and smoked almonds give way to a lush mid-palate, culminating in a lingering finish. Only 227 cases made. More info.


2017 "A" CUVÉE SYRAH
This wine is one of Ken's signature Syrahs in which he has blended warmer climate Syrah from McGinley Vineyard in Happy Canyon (67%) with cooler climate Syrah from Watch Hill Vineyard in Los Alamos Valley (33%). The result is a superbly integrated and balanced wine. Rich, concentrated aromas of blackberry and cassis mingle with accents of cracked black pepper, fig and herbes de Provence. Vibrant flavors of juicy blackberry and plum are highlighted by hints of cured meat and rose petal, which culminate in a lingering finish and touch of spice. Only 117 cases made. More info.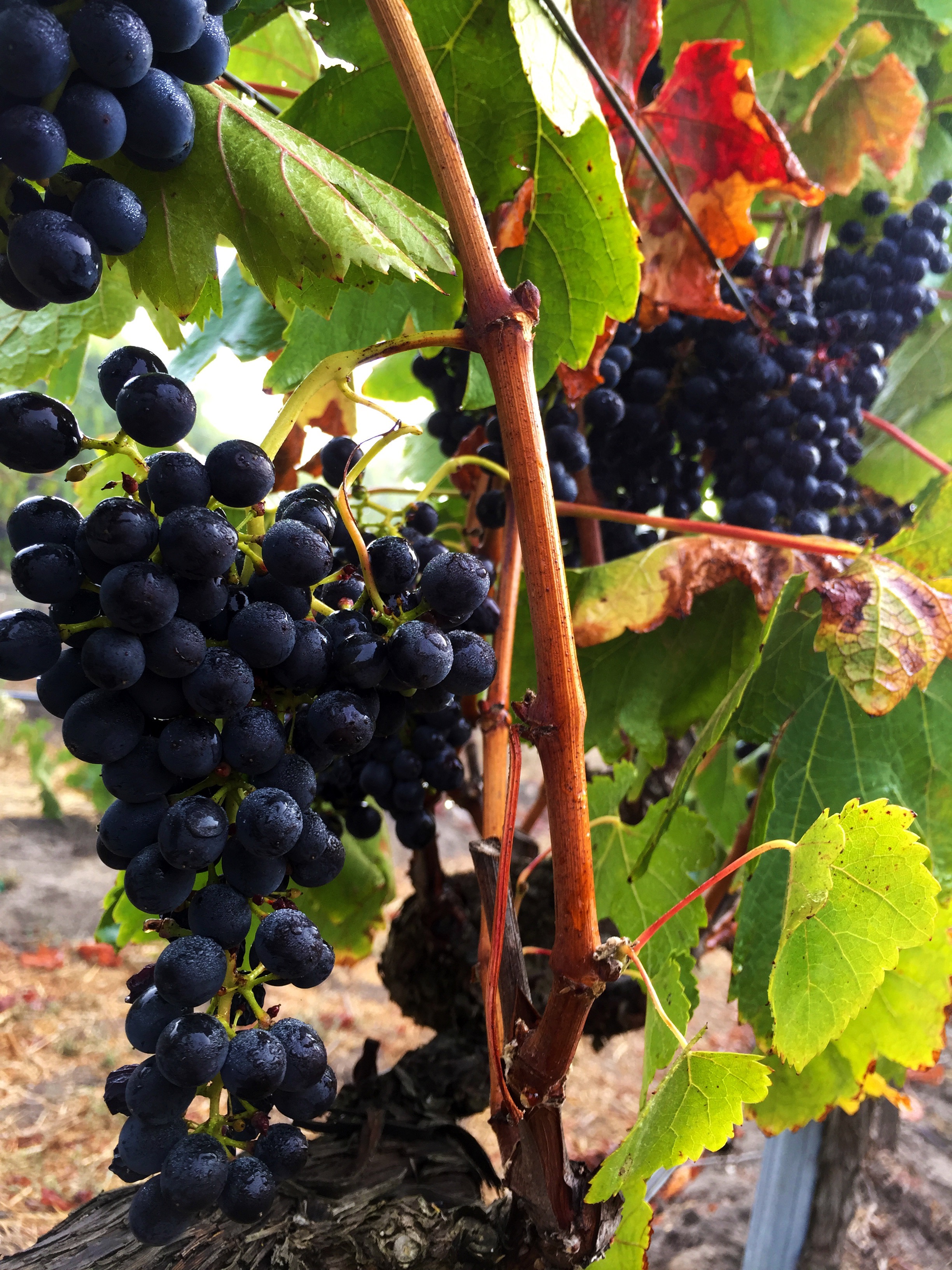 We wrapped up the 2020 harvest last Friday with 2.55 tons of gorgeous Syrah from the John Sebastiano Vineyard in Sta. Rita Hills. The heat bump our region experienced last week gave the grapes the little extra push we were looking for to achieve perfect ripeness. Harvest may be over, but the hard work in the cellar continues. We are pressing and barreling down our Pinot Noirs. Ken reports that the young wines have excellent color, good flavor and aromatic components and a nice round palate structure, which is "a good omen for their future." Radian Pinot Noir looks to be particularly outstanding this year. Read the harvest recap here.

OUR TASTING ROOM IS OPEN FOR OUTDOOR TASTING

The Ken Brown tasting room is open on Thursdays, Fridays, Saturdays and Sundays from 11:00 am to 4:00 pm for outdoor tasting. Groups are limited to a maximum of 6 people. All guests will be screened for COVID-19 symptoms and masks are required except when seated. Seating is very limited so reservations are strongly recommended by contacting john@kenbrownwines.com or calling 805-688-9400. Hope to see you soon!