2019 Harvest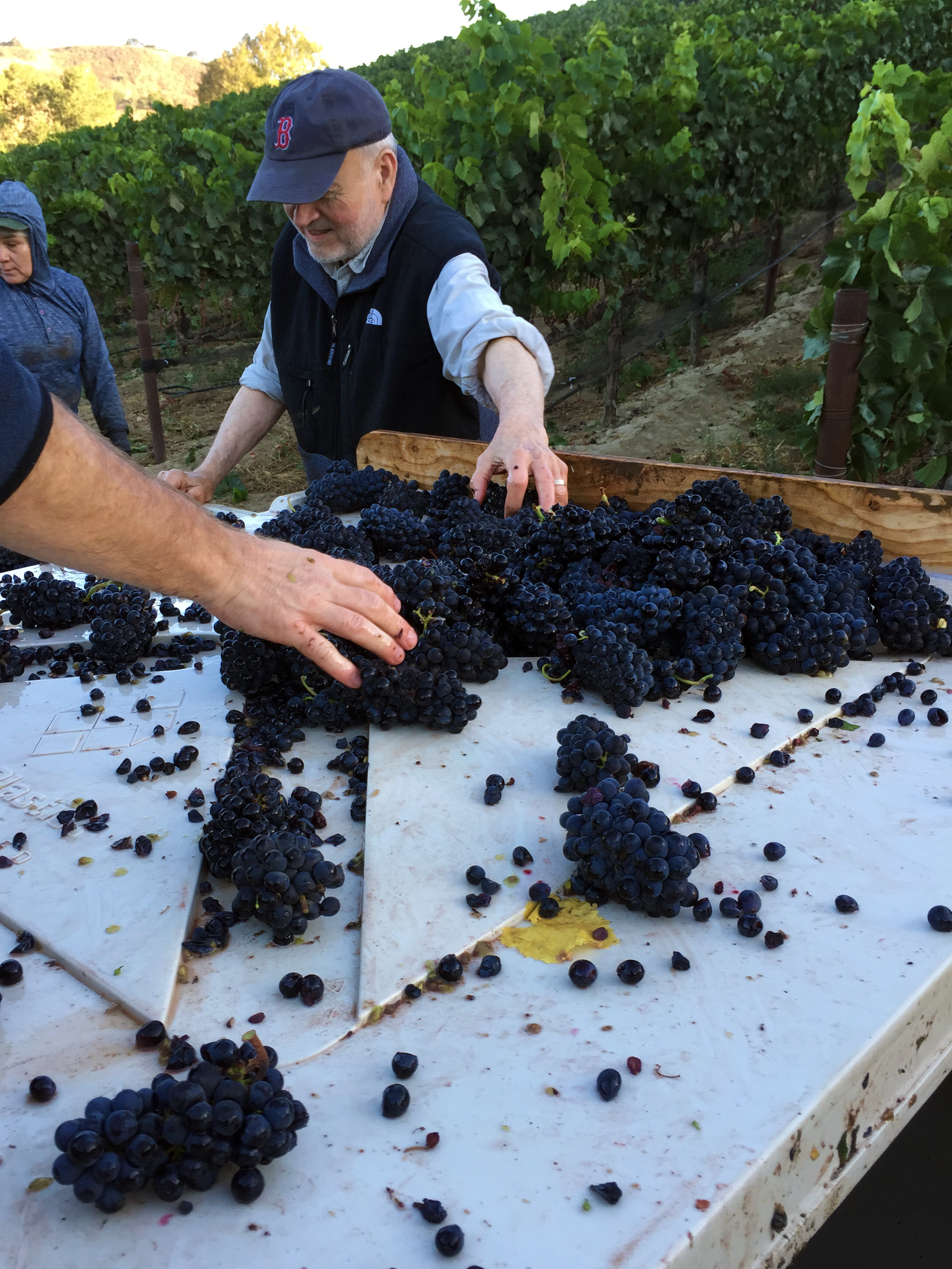 September 12, 2019: Harvest 2019 has begun, just one day later than the start to the 2018 harvest. We brought in one ton of Pinot Noir from Peake Ranch in Sta. Rita Hills. This Swan Selection Pinot Noir came from young vines on a very steep, west-facing hill. We're bracing for a busy 7 to 10 days as everything is ripening out there!

September 13, 2019: Harvest crews were back out to a steep hill today, this time at Rio Vista Vineyard where we picked 3 tons of Calera selection Pinot Noir.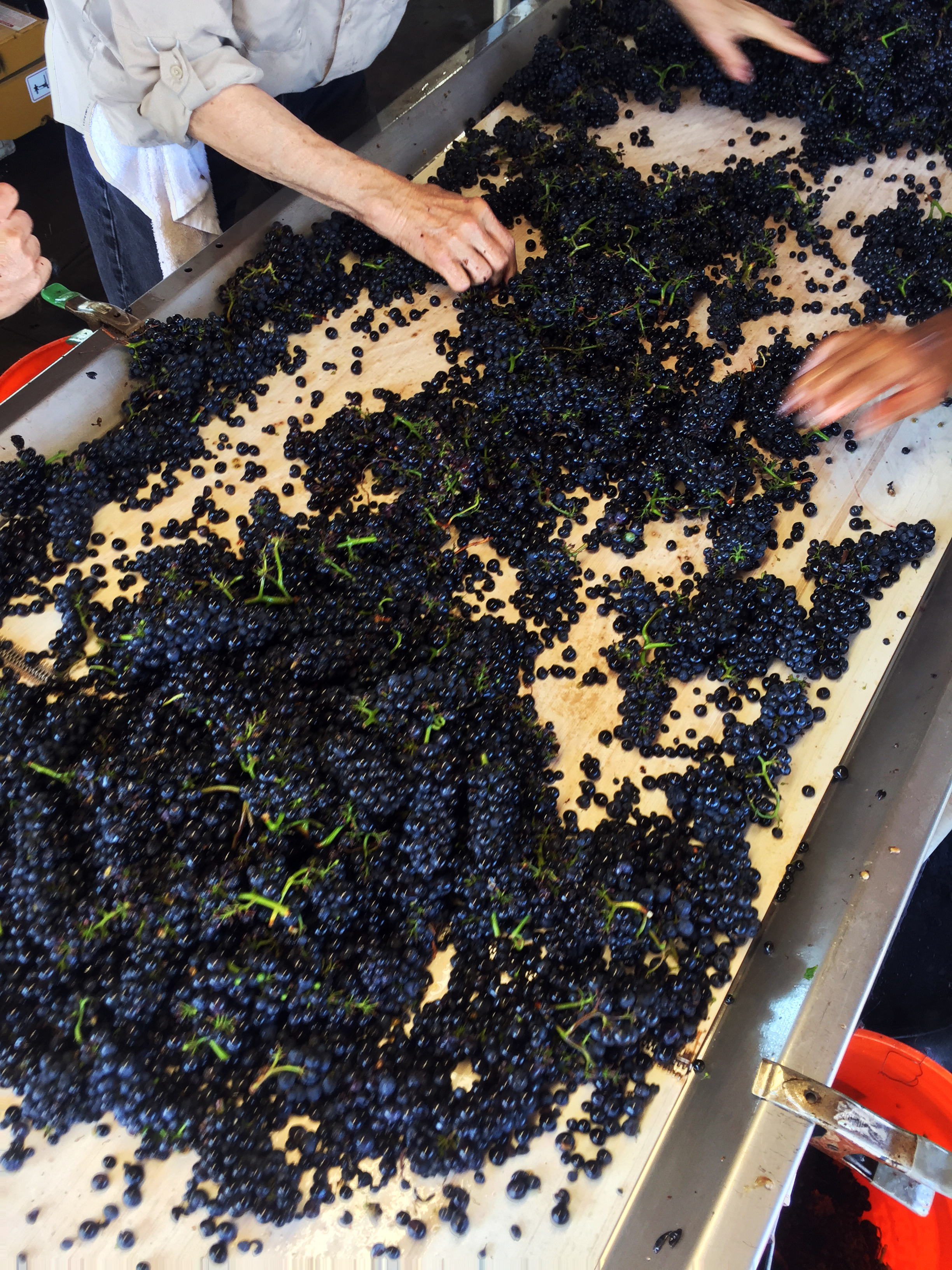 September 14, 2019: A super busy Saturday with three separate picks! We harvested 3 tons of Swan Selection Pinot Noir at the John Sebastiano Vineyard from a block located at the eastern edge of the Sta. Rita Hills AVA. A bit further west at the John Sebastiano Vineyard, we picked one ton of Clone 667 Pinot Noir from a very steep and windswept southwest-facing slope that yielded a scant one ton per acre. Our third pick happened at the legendary Sanford & Benedict Vineyard where we harvested 3 tons of Clone 943 Pinot Noir from Block 4D, just below the old Sanford barn. The lean, rocky, Monterey shale soil here helps keep those clusters tiny!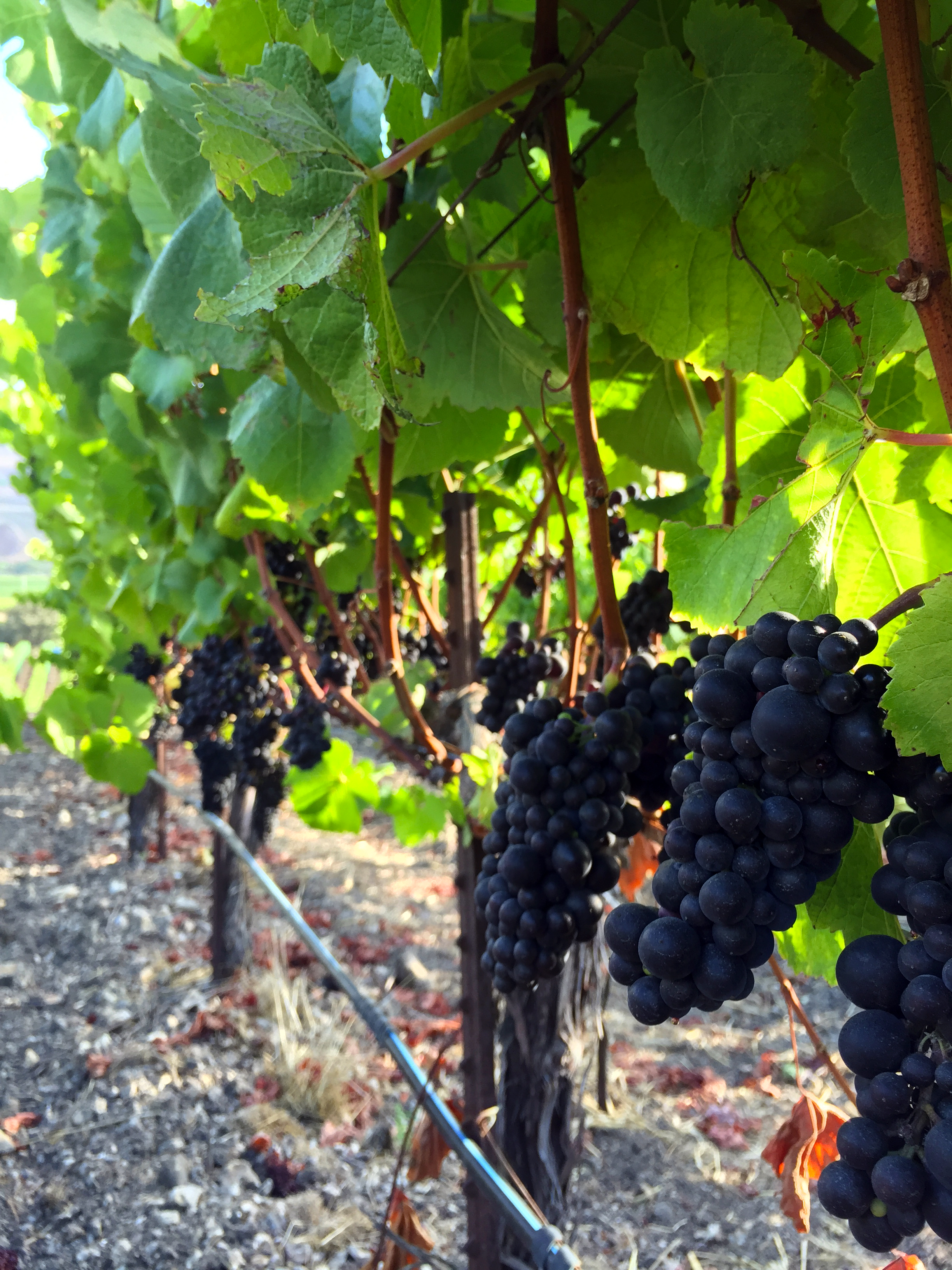 September 16, 2019: Back to Sanford & Benedict Vineyard today to Block T6, the first block Ken made Sanford & Benedict Pinot Noir from in the 1970s! We picked 1.6 tons of Clone 667 Pinot Noir.

September 17, 2019: The Pinot Noir ripening continues as we harvested 2 tons of Swan Selection Pinot Noir from La Encantada Vineyard in the heart of Sta. Rita Hills. These mature, low vigor vines consistently produce elegant, complex wines.

September 18, 2019: We ventured further west in the appellation today to Rancho La Viña where we picked Clone 115 Pinot Noir from a windy north-facing slope.
September 20, 2019: Out to Radian Vineyard today where we harvested 2.5 tons of Clone 667 Pinot Noir from Block 41.

September 21, 2019: A second day at Radian Vineyard, this time picking our Clone 76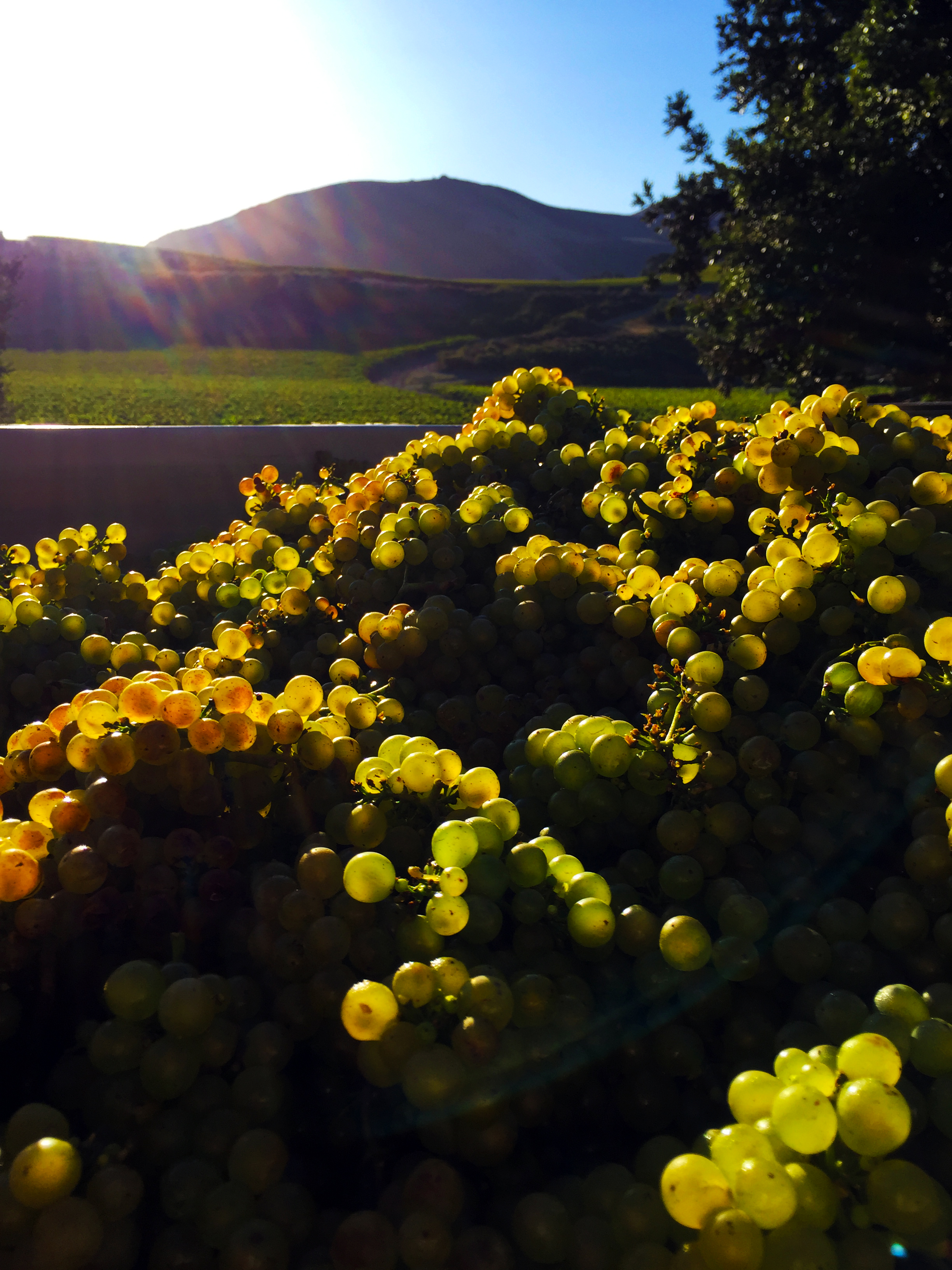 Chardonnay from Block 31, a super steep slope in this hilly vineyard.

September 25, 2019: Brought in the last of our Pinot Noir for the 2019 vintage—one ton of Clone 115 from Block 40 of the Radian Vineyard. Very pleased with this year's Pinot Noirs. Now we wait for Syrah.

October 14, 2019: We had crews busy at two vineyards this morning kicking off the Syrah harvest! We picked 2.5 tons of Clone 470 Syrah from the John Sebastiano Vineyard and 1.5 tons of Estrella clone Syrah from Zaca Mesa Vineyard.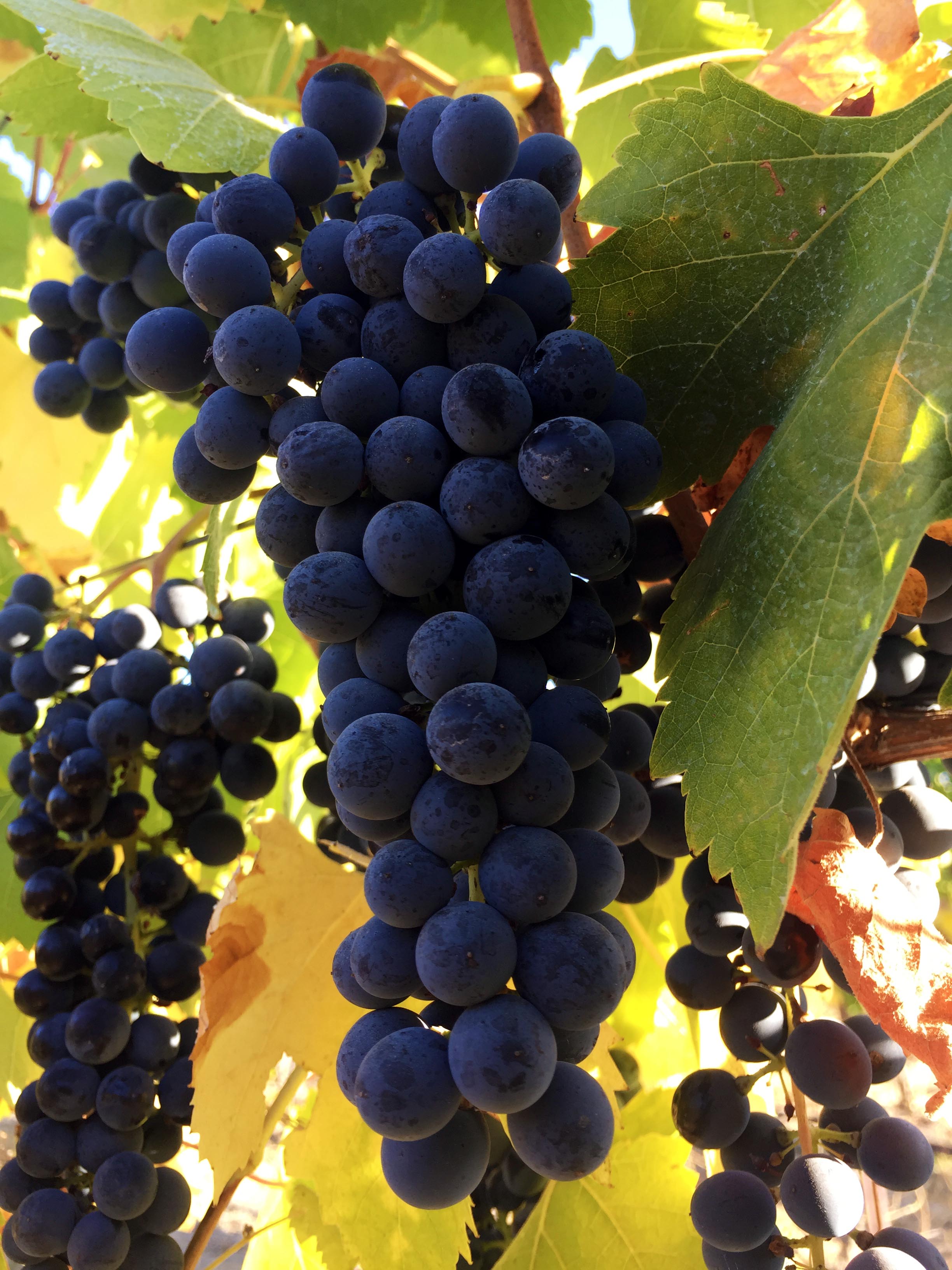 During the two and a half week lag awaiting ripening of the Syrah, we were able to give our full attention to our fermenting Pinot Noirs. We pressed off the last lot from Radian Vineyard on October 9, just in time to make room for the Syrah. We are still awaiting Syrah from the Los Alamos Valley. Watch Hill is expected within a week or so, while Thompson Vineyard Syrah may take us into November.

October 23, 2019: Our crews were in the Los Alamos Valley this morning picking 1.6 tons of Clone 7 Syrah from the beautiful Watch Hill Vineyard.

October 30, 2019: As usual, the Thompson Vineyard in Los Alamos Valley is our last pick of the season! We harvested 1.9 tons of Estrella clone Syrah. The vines are planted on their own rootstock, and our block consists of the top four rows of the vineyard. That's a wrap for Harvest 2019!