2017 Harvest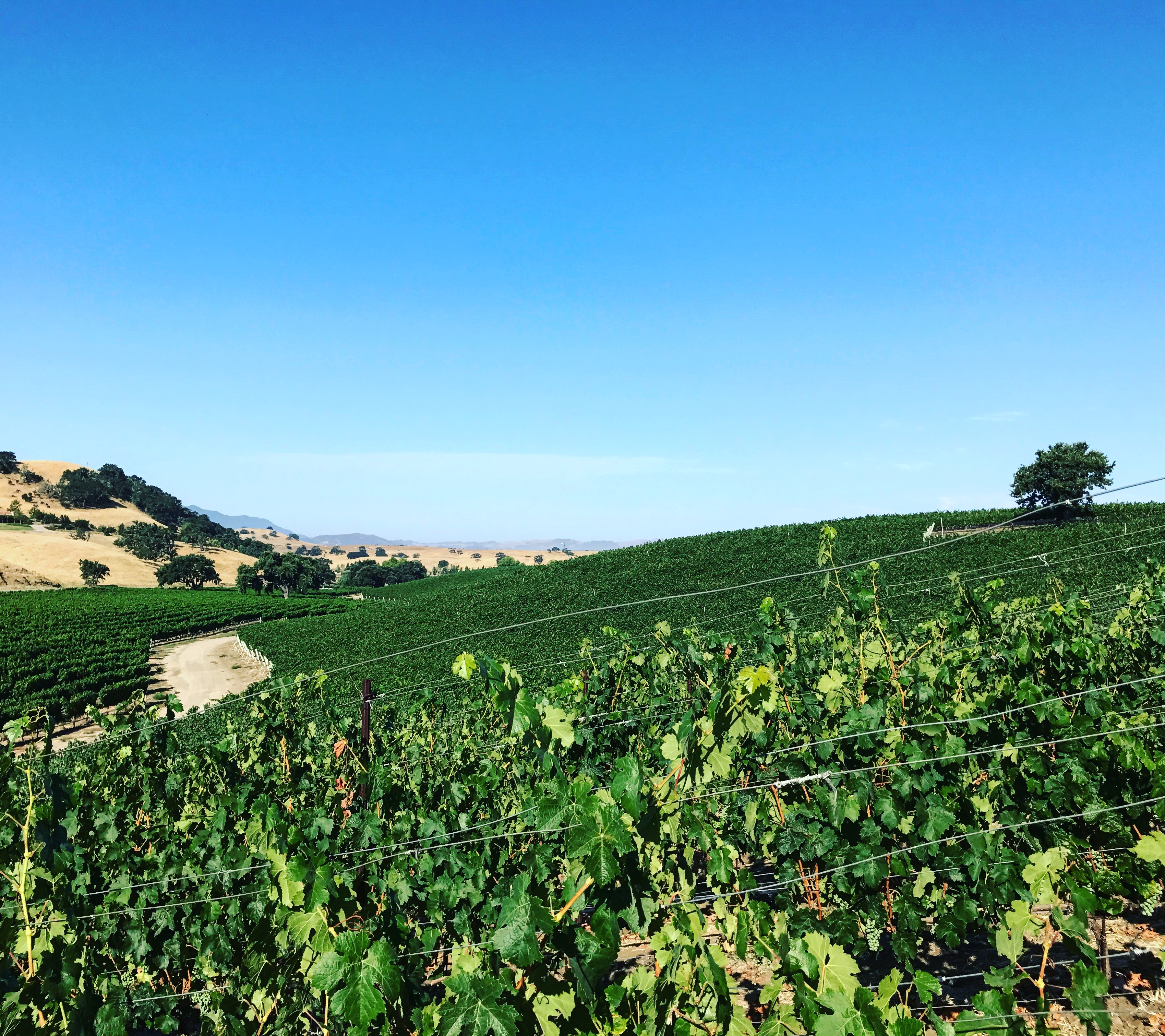 August 19, 2017
: Harvest is underway, one day later than our start to the 2016 vintage! Brought in beautiful Sauvignon Blanc from the
Vogelzang Vineyard
in the Happy Canyon appellation of Santa Ynez Valley. Aromatics and flavors are wonderful.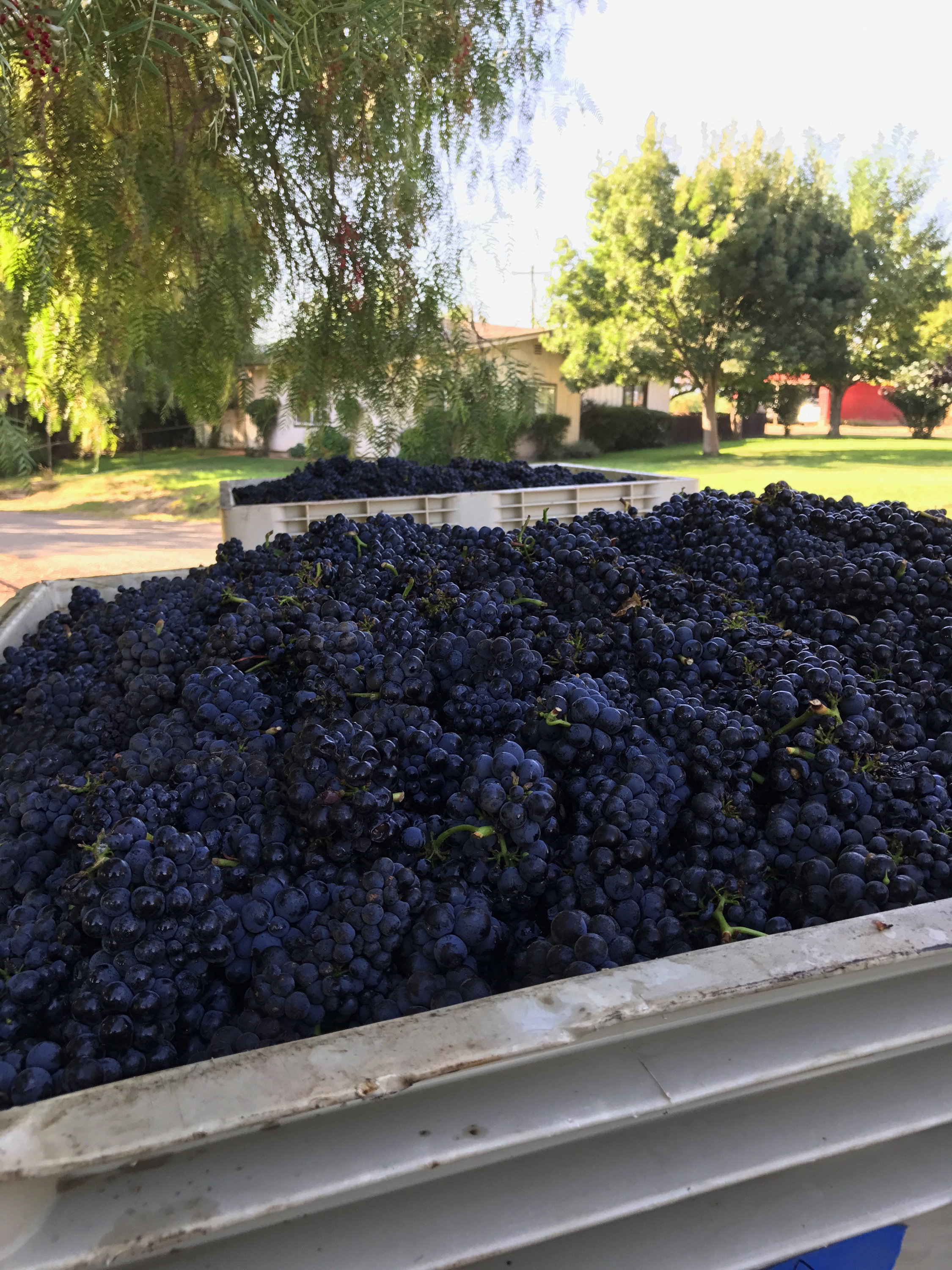 August 29, 2017
: Our first Pinot Noir of the vintage brought in today from Block 7 at
Rio Vista Vineyard
(clone 667). About 3.4 tons of beautiful fruit crushed and placed in small fermenters for a cold soak before inoculation on Thursday or Friday.
September 4, 2017
: A Labor Day weekend heat wave has us jumping! We brought in about 4.5 tons of Pinot Noir from
Rita's Crown Vineyard
Block 15 (clone 828). The berries have great flavor and color and we expect the wine will not disappoint. We also brought in Pinot Noir from the venerable
Sanford & Benedict Vineyard
, Block 4D (clone 943). This is one of the most phonomenal blocks we've seen--small berries, beautiful cluster morphology, great acidity and flavors to accompany it. We expect great things from this wine.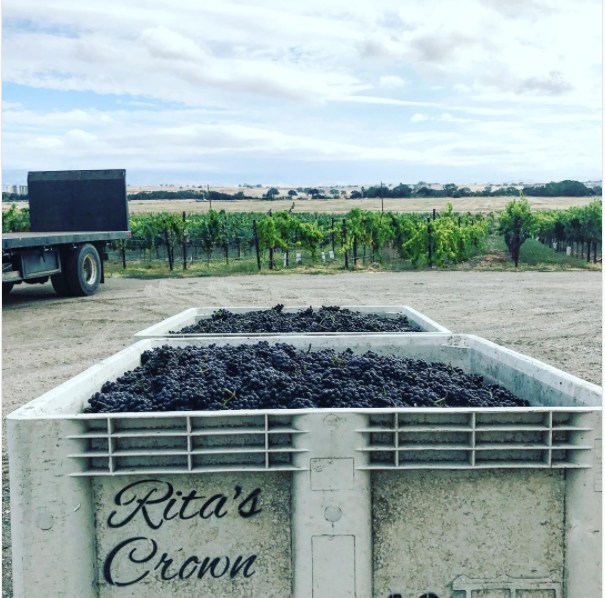 September 5, 2017
: It was another two pick day. We harvested more Pinot Noir from
Rita's Crown
, Block 14 this time planted to clones 667 and 777. The crop was light due in part to the lean diatomaceous earth soils that characterize the Rita's Crown hillsides, however the fruit has amazing color and flavors already. We also picked about 2.5 tons of Pinot Noir from
Rio Vista Vineyard
Block 14 (Calera selection). Crop estimations were right on target. This wine will provide an excellent backbone to our Sta. Rita Hills blends.
September 6, 2017
: A surprise pick of
Radian Vineyard
Block 41 today! We did not anticipate that the Pinot Noir from the coldest vineyard we work with would be ready ahead of the vineyards located further to the east, but the fruit looked absolutely phenomenal. As with every year, there is simply not enough of it off these rugged hillsides. Sugars and flavors project a stunning 2017 Radian Pinot Noir.
September 7, 2017
: Spent the day on fermentation management and catching our breath before the next wave of grapes comes in. We anticipate bringing in more Pinot Noir from Rio Vista, Rancho La Vina, La Encantada and Radian next week.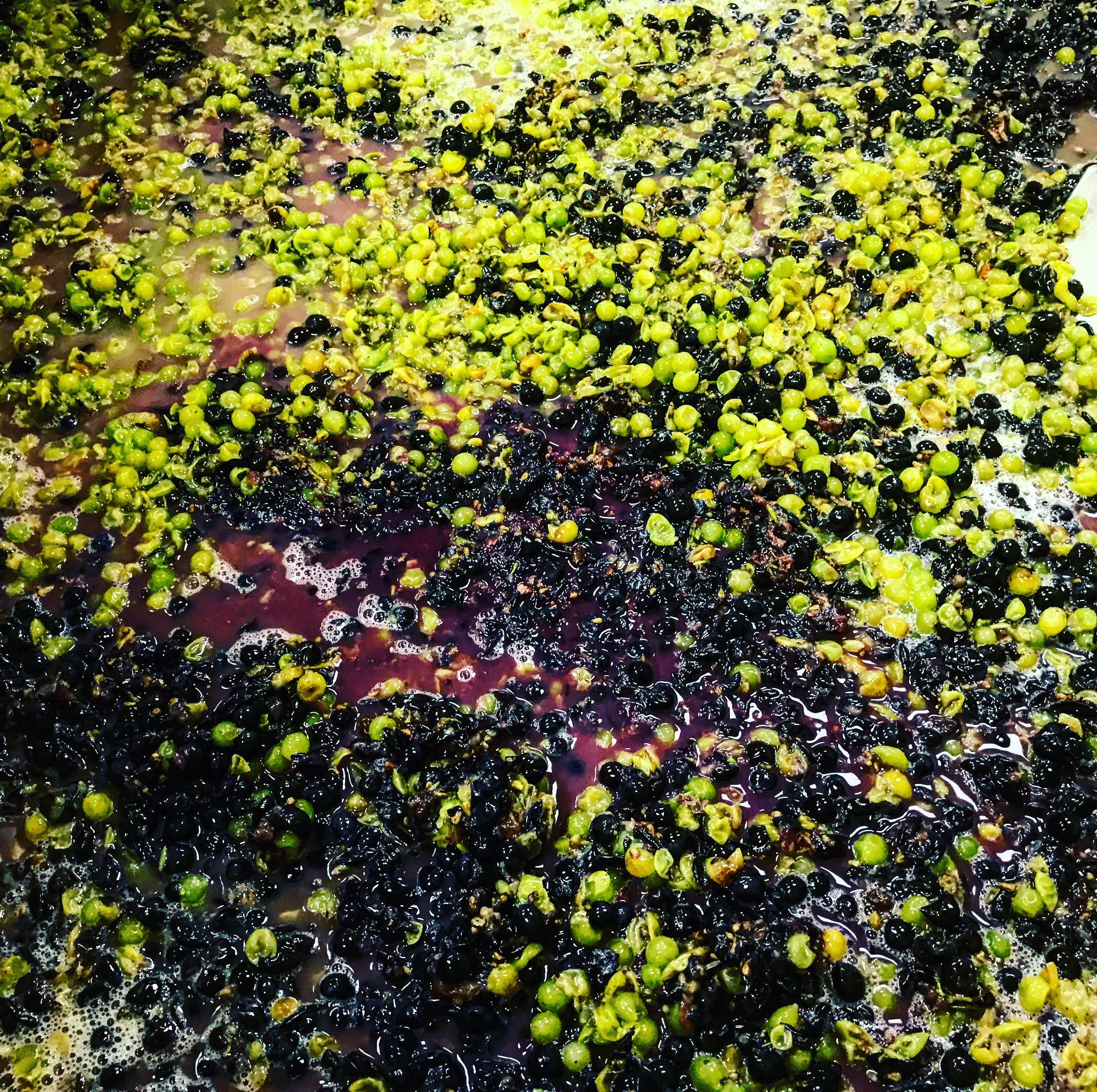 September 12, 2017
: Temperatures have cooled off, but we still pulled off a hat trick today, bringing in fruit from three different vineyards. We were back in the heights of Sta. Rita Hills picking Chardonnay at
Rita's Crown Vineyard
. Amazing these harsh conditions produce such great wine. Also brought in Chardonnay from
La Rinconada Vineyard
ahead of any potential for mildew that could result from a brief, unusual thunder shower we received on September 10. Lastly, we harvested Syrah and a small amount of Viognier at
McGinley Vineyard
in Santa Ynez Valley, which are picked together and co-fermented in the northern Rhone style.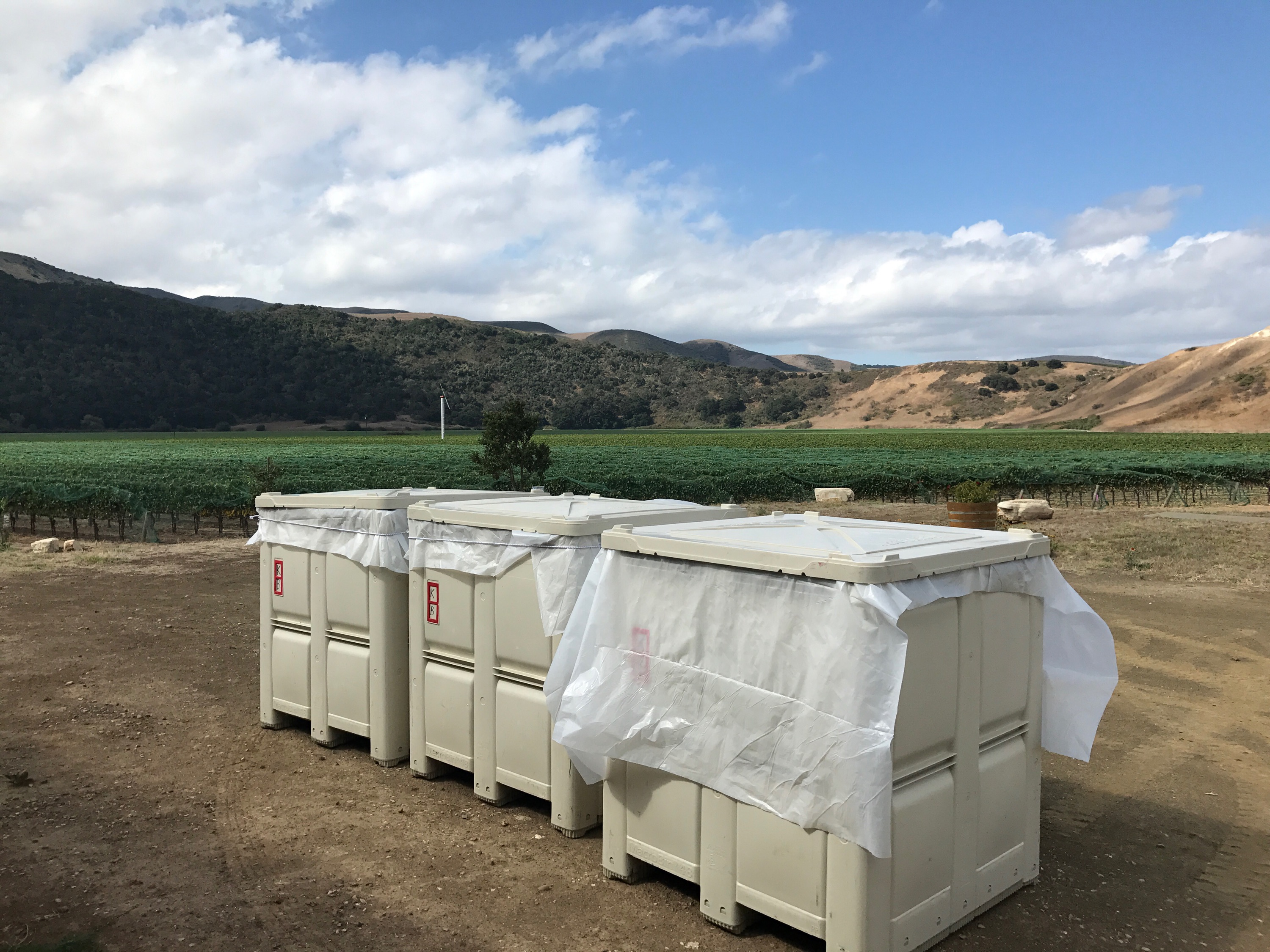 September 13, 2017
: More Syrah, this time from the
Watch Hill Vineyard
in the Los Alamos Valley. We anticipate the fruit will make a beautiful vineyard-designated Syrah. We also brought in the second block from
Radian Vineyard
(Block 40). Flavors look great and it will be a good accompaniment to its Block 41 partner. Pinot Noir from
La Encantada Vineyard
was also harvested today. The flavors and acidity look spectacular and are poised to deliver the elegance and earth tones this vineyard is known for.
September 14, 2017
: The last of our west end Sta. Rita Hills Pinot Noir was picked today. Fruit from
Rancho La Vina
looks unbelievable with some of the smallest berries and clusters we have ever seen in this vineyard. Great potential to make a classic Rancho La Vina Pinot Noir in 2017.
September 16, 2017
: Harvested our last block of Pinot Noir today--
Rio Vista Vineyard
Block 6. Sugars are right on and flavors are great. This will be an integral part of our Sta. Rita Hills blend.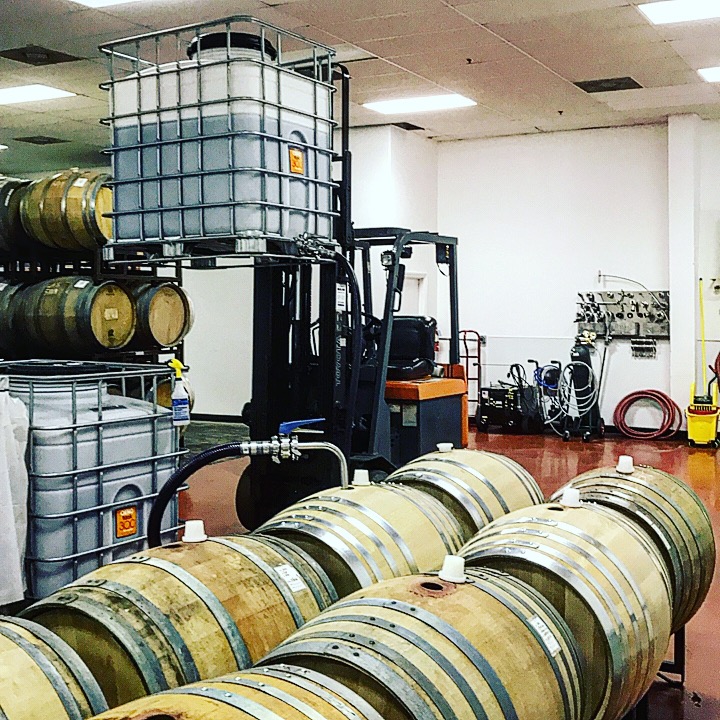 September 17, 2017
: Mother Nature is giving us a break for a few days as we wait to bring in the balance of our Syrah. Days are still busy in the cellar with punch downs and monitoring fermentations. Several wines have completed primary fermentation and are being barreling down.
October 9, 2017
: The second half of September has brought cooler temperatures, giving our Thompson Syrah extended hang time on the vines. With warmer days in early October, the grapes are nearing ripeness and we anticipate bringing them in sometime in the next week or two.
October 18, 2017
: The last of our Syrah was picked today, bringing the 2017 harvest to a close! It should be an especially spectacular vintage for reds; our Pinot Noirs and Syrahs are dark, rich and expressive with lower alcohols.