2020 Harvest
August 24, 2020
: The 2020 harvest has begun! We picked 3.15 tons of beautiful Pinot Noir from Block 25 of the
John Sebastiano Vineyard
in Sta. Rita Hills today.
September 4, 2020
: Today took us to
Peake Ranch
for two separate picks—2.85 tons of Swan selection Pinot Noir from Block 25B and 3.15 tons of Pinot Noir from Block 18. The forecast is calling for soaring temperatures so we're going to see a lot of action in the next few days.

September 5, 2020
: Today we headed to
Rio Vista
, a vineyard that has been a quality source for our Pinot Noir program for years. We harvested 2.9 tons from Block 14.
September 7, 2020
: No Labor Day barbecues for this crew! The day began in the early morning at the legendary
Sanford & Benedict Vineyard.
We picked 2.63 tons of beautifully ripened Clone 943 Pinot Noir from Block 4D. This evening we were back out to
Sanford & Benedict
harvesting Block T6, which is the Dijon clone 667.
In such an uncertain and challenging year, it is only fitting that the 2020 harvest should have its challenges too. We've experienced hot days, warm nights and smoky conditions from the many fires burning across California. It's been a challenge to keep our fermentations cool in the cellar because dry ice is in short supply due to the pandemic. Despite the early start and fast, exhausting pace, the fruit we've harvested so far looks truly outstanding, a gift from nature!
September 18, 2020
: Well, when the grapes are ready, they're ready, even though it means a four pick day in the Sta. Rita Hills! Here's the rundown... .977 of one ton of Swan selection Pinot Noir from
La Encantada Vineyard
, Block 5N. Beautiful tiny clusters and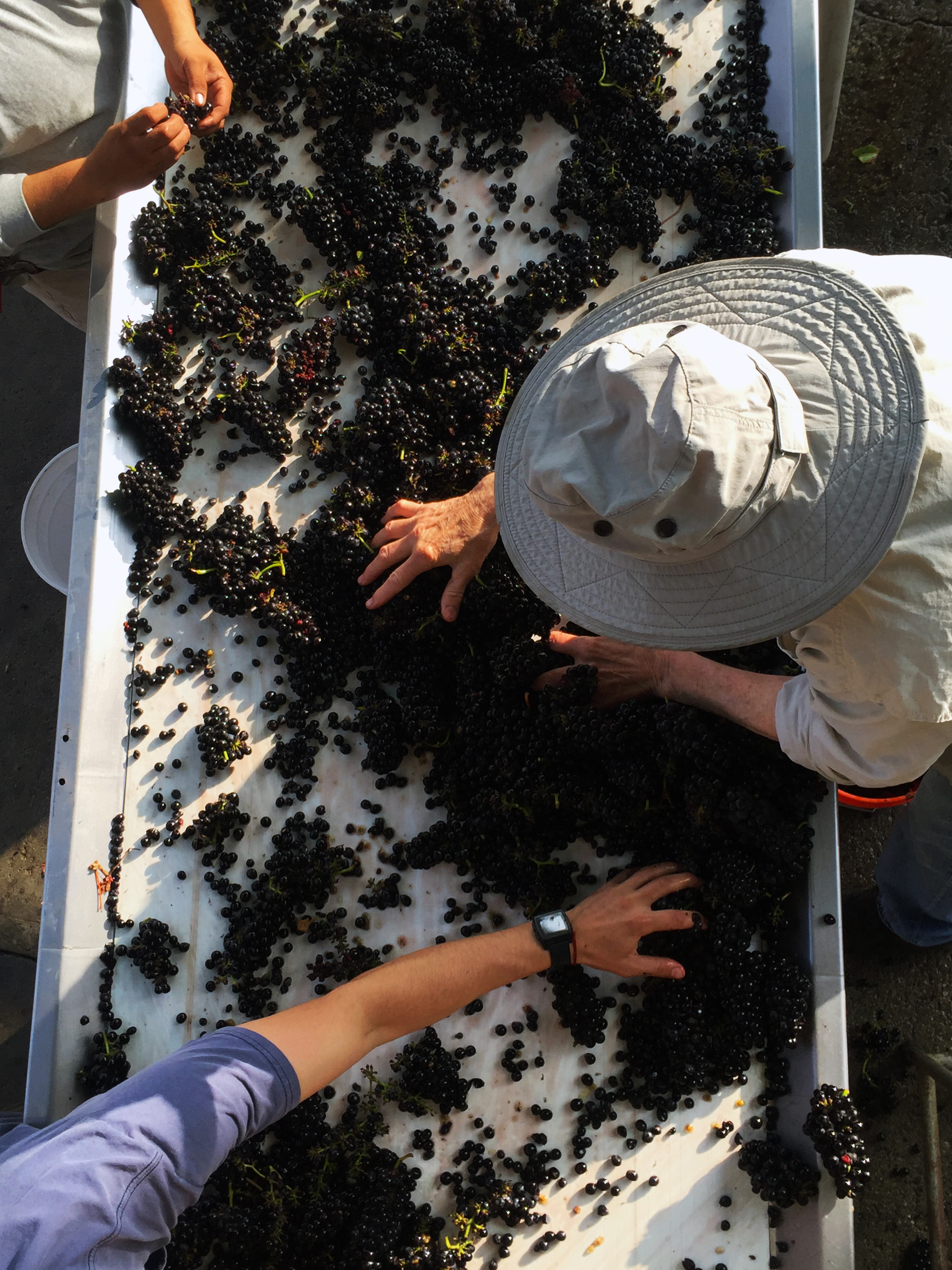 berries. 1.63 tons harvested from
Rancho La Viña
. Intense color and healthy looking clusters. 1.74 tons of Clone 115 Pinot Noir from the acclaimed
Radian Vineyard
, Block 40. Also another 1.72 tons of Clone 667 Pinot Noir from
Radian
, Block 41. This cold climate vineyard with its austere soils and persistant coastal winds consistently delivers incredible depth of flavor and richness in the grapes.
Friday, October 2, 2020
: A two-day heat bump our region experienced was just the nudge needed to push our Syrah grapes at
John Sebastiano Vineyard
in Sta. Rita Hills to perfect ripeness. We brought in 2.55 tons and the color and flavors look outstanding. This concludes the 2020 harvest for Ken Brown Wines!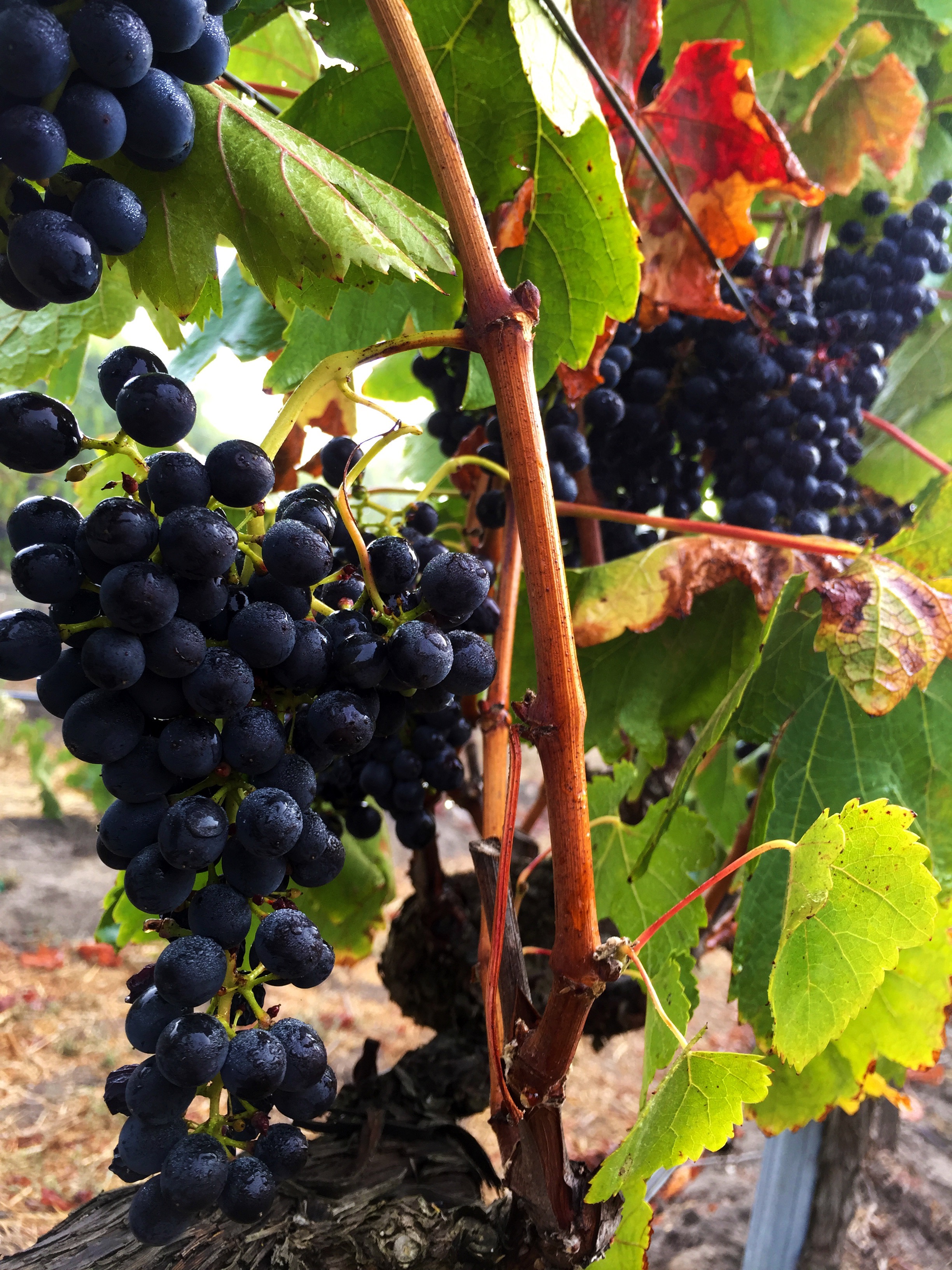 The hard work in the cellar continues. We are pressing and barreling down our Pinot Noirs. Ken reports that the young wines have excellent color, good flavor and aromatic components and a nice round palate structure, which is "a good omen for their future." Radian Pinot Noir looks to be particularly outstanding this year.