2011 Harvest

9/20/2011: First Pinot Noir grapes came in from the Nielson Vineyard--4 tons from Block 122, clone 115. The three fermenters were inoculated and they look and smell wonderful.
Crop size is WAY down for all coastal vineyards in the state so a lot of scrambling is going on for wineries to find suitable grapes to help make up for the shortfall, but there are virtually no grapes available for sale.The quality of the wines from our vineyards and most others should be outstanding because of the small berries and low yields.
9/29/2011: We brought in 2 tons from Rio Vista Vineyard and 5 tons from Rita's Crown, all Pinot Noir.

9/30/2011: Santa Maria Day! 2.26 tons of Nielson Vineyard Chardonnay and 2.35 tons of Garey Pinot Noir. Both the Nielson and Garey Pinot Noirs clearly reflect the wonderful color, aromatics and flavors which have resulted from moderate sugar levels but with fully developed skin and seed tannins. Experience has taught us that these wines will be dark, full flavored and not alcoholic in character.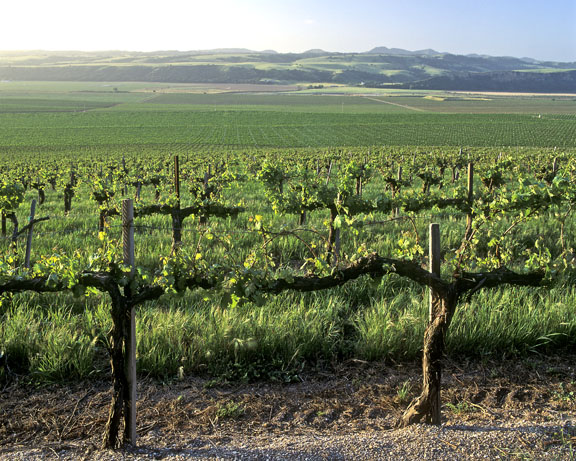 10/1/2011: A day of firsts.... our first Pinot Noir from La Rinconada Vineyard (5.27 tons), along with 2.87 tons of Chardonnay from Rita's Crown, both in Sta. Rita Hills.
10/5/2011
: Rain, rain go away and don't come back until a winter day. Outside of the rain showers that we have experienced the last few days, this has been a wonderfully cool and prolonged vintage. Because of the cool extended growing season the excellent physiological maturity of the grapes has allowed us to pick at somewhat lower sugar levels but without compromising wine potential. We have about 60% of our grapes harvested and these are now in the winery happily moving along on their journey to becoming splendid wines. The weather forecast is calling for warmer weather over the next few weeks which should allow us to finish what promises to be an outstanding vintage. The balance of the Pinot Noirs and our Syrah are waiting to be harvested and are all in excellent condition.
10/7/2011: We received ¾" of rain during the first week of October. The rain, however, did not cause any problems. In fact it gave us a much needed break to catch up on tending to fermentations, pressing and barreling down the earlier wines.
10/8/2011: Warmer days have returned. We picked the south slope of our Clos Pepe Pinot Noir section today.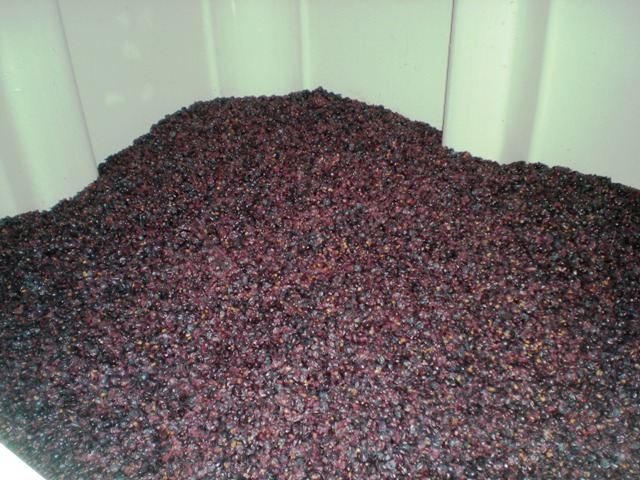 10/13/2011
: Harvested the north slope of Clos Pepe as well as a section of Rio Vista Vineyard. All Pinot Noir, of course.
10/18/2011
: Normally we pick Pinot Noir in the warmer easterly end of Sta. Rita Hills 30-40 days before heading to the colder western end of the appellation for harvest. That was not the case this year as most of Rio Vista Vineyard at the eastern end seemed to take a few weeks off and did not kick back into gear until we harvested our last two sections there on October 13th and the 18th.
10/19/2011
: Cargasacchi Pinot Noir came in today. For the past 8 years, Cargasacchi has been the last Pinot Noir harvested in the Sta. Rita Hills appellation. This year that honor will go to La Encantada Vineyard, which we hope to bring in next week.
10/25/2011: Finished harvesting Pinot Noir today with the La Encantada Vineyard which is located between Sanford & Benedict and Rancho La Vina. We are planning to finish the 2011 vintage if the weather cooperates with the Watch Hill Syrah middle of next week. Some potentially wonderful vineyard designates seem to be a good possibility and include the Garey Vineyard in Santa Maria with Rio Vista, Clos Pepe, Cargasacchi and La Encantada vying for the vineyard designation honors in the Sta. Rita Hills. We will not have a 2011 Rancho La Vina Pinot Noir as this high elevation vineyard was devastated by severe frosts this year.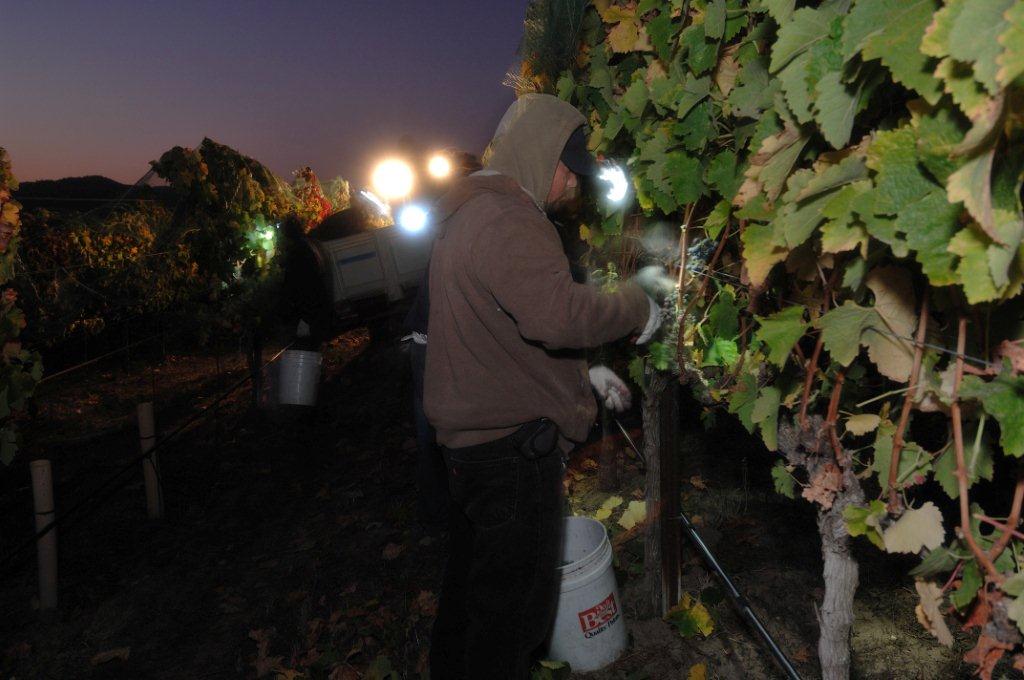 11/2/2011
: Last grapes of the 2011 harvest came in! In the darkness of early morning, workers picked our Watch Hill Syrah.
11/8/2011
: Now that the last of our grapes have been harvested we can say that we were able to dodge any problems caused by the rains of the last 30 days that plagued many vineyards to the North. A huge advantage of our southern latitude is that our rainy season does not normally begin until November or December after most of the grapes in Santa Barbara have been harvested. This was a vintage that clearly illustrated this point and the few light rain showers this harvest season did nothing more than settle the dust in our vineyards.
It looks as if we are establishing a new "normal" with yields running 10 – 30% below average depending on the dynamics of each vineyard. This is now the fourth year in a row that yields have fallen below expectations. There is, however, a silver lining to these lower yields in that the wines have and are expected to again show more depth and complexity than those from years of historically normal yields.
Without a doubt there will be some remarkable wines coming out of this vintage. We will be able to make a more thorough assessment in about a month once we can fully access the finished wines.